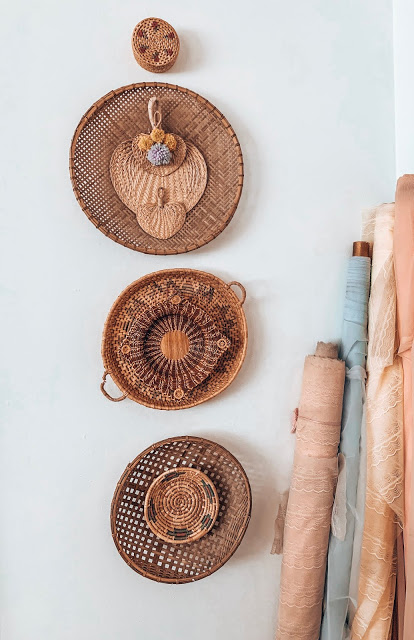 Since James and I have moved around quite a bit, we have never really felt like investing the money into all out decorating any of our apartments. We didn't want to spend a ton of money on furniture that might not even fit into our next place when we moved again.
In order to solve this problem, we started thrifting and frequenting antique festivals and markets. We have both always loved the character that vintage items add to any space.
REASONS WHY I FURNISH WITH ANTIQUES
1. You have a chance of finding unique items that are not all over stores. These vintage finds can give your space more character and show more of your personality. It gets boring seeing the same things over and over.
2. Usually you can save money. There are expensive antique stores where items can cost more than new pieces because they are a piece of history, and then there are thrift stores and markets where you can snag some affordable treasures. Finding something at a bargain never hurts.
3. Lots of vintage items are made of solid wood or by hand. Higher quality materials will last longer in your home and you'll feel better about picking a more sustainable option.
Our favorite Michigan antique store
TIPS ON ACTUALLY FINDING VINTAGE PIECES
Visit vintage and antique stores often. Thrift stores don't usually have a strict schedule of when they get new items in. Most owners are excited to talk about any new items they are receiving and want you to come back when new inventory arrives. Make sure to follow your favorite places on social media to stay up to date on estate sales and expected inventory.
Get to know the owners; they are usually very friendly and passionate about what they do. James and I made friends with the owner of our favorite store that always has lots of mid-century modern finds, and he is great! He sometimes even tells us when they are getting new items in. He always knows the story of every piece and can tell you where they came from. Lots of the beautiful furniture in his store is from old or abandoned homes in Detroit. The pieces always have a ton of uniqueness and charm.
Facebook Marketplace is your new bestie. There are a ton of listings with new items daily! I like to check in often, as more people know about the goodies you can find on that platform now. I find this easier to use than Craigslist.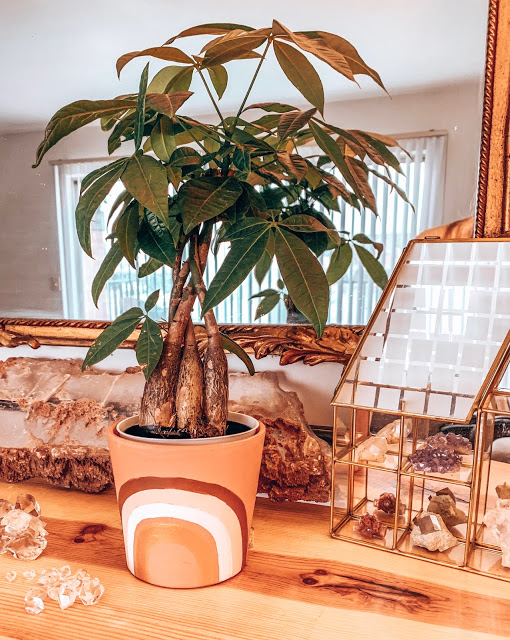 This mirror and glass curio shelf are two of our favorite vintage finds.
ONE LAST THING
Sometimes the stories behind antiques are what make them special. Add a note to the bottom of your antique furniture to tell the history of the piece. Add the story the shop owner told you, and then add info about yourself and your home. Talk about when and where and any pertinent history about your home or where you found the piece. Talk about little facts like any pets or if you have children who used the piece.
Whenever we do this and give it to the next person, we hope they do the same. These notes help tell stories and teach newbies like James and I, more about the history and the origins of pieces. This adds to the charm on uniqueness of each piece.