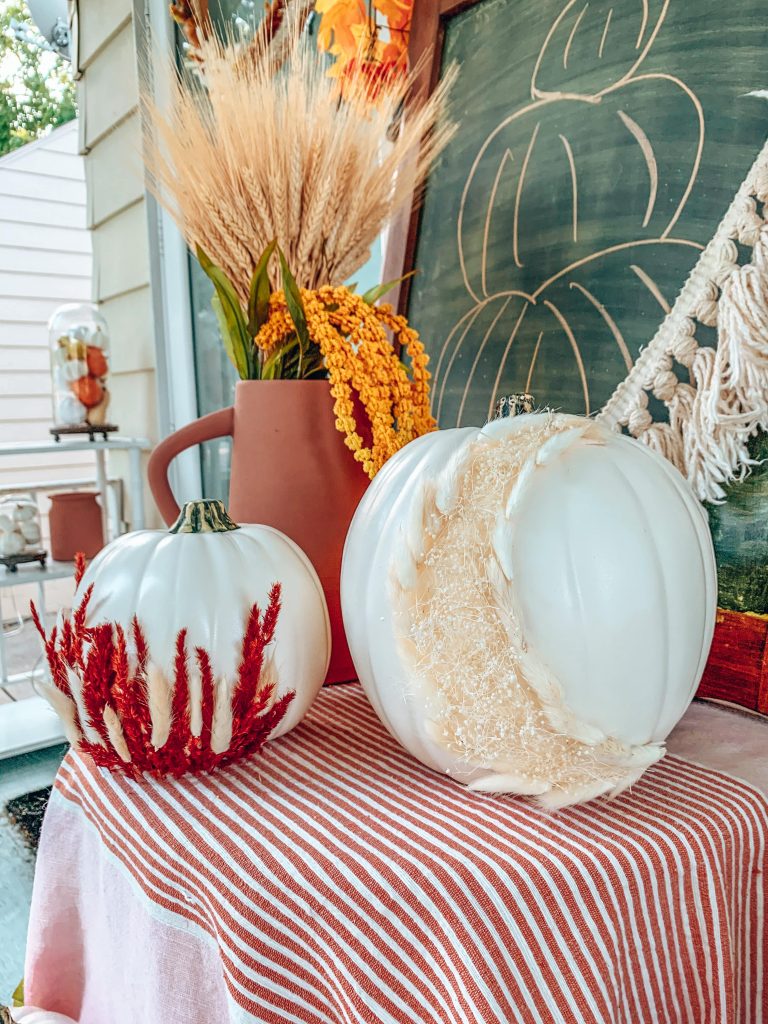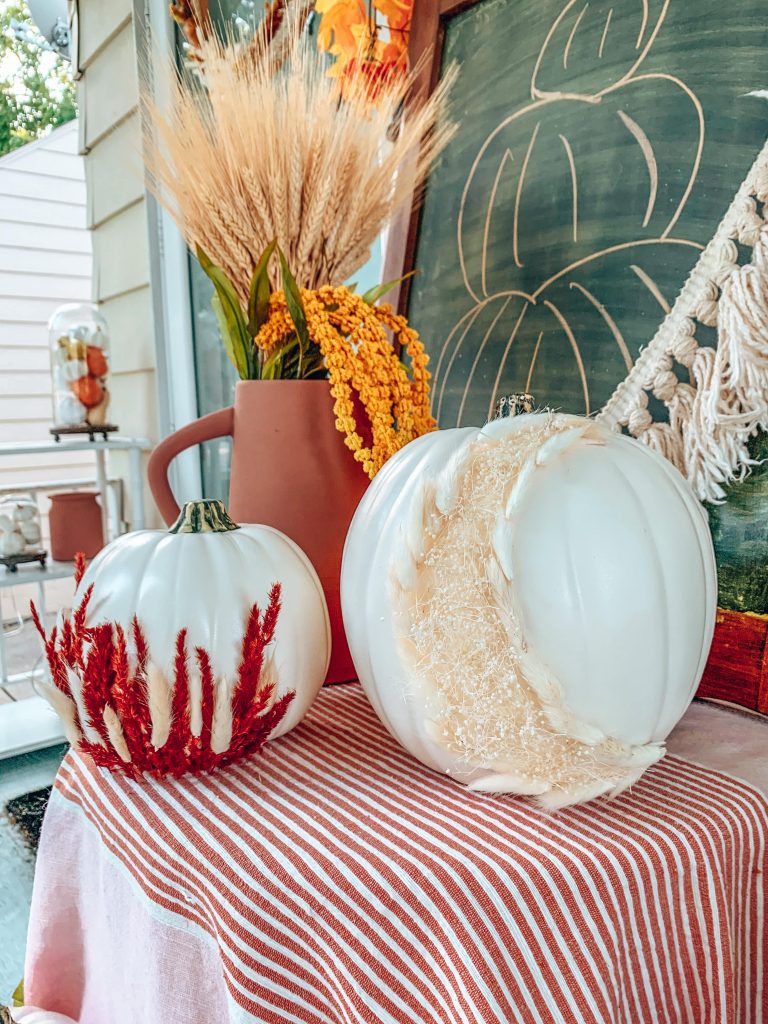 These pumpkins are my take on a boho fall look. I am really loving dried florals this fall season and I'm so happy they're on trend. Bunny tails, pampas grass- love it all. These craft pumpkins make an easy DIY to add some personality to your fall decor.
Supplies
Craft pumpkins
Dried florals of your choice- get a variety of textures and sizes. My two favorite places to buy dried florals are here and here.
Hot glue gun and glue
Felt in the color of your choice- I picked a cream color that went with the color of the flowers I was using
Scissors
You can always find the craft supplies I use here.
How to Make Your Pumpkins
Sketch the shape of your design on a piece of felt.
Cut the felt on the inside of your lines as best you can.
Make a rough layout of the floral design you want to create so you can plan how many of each type of flower or stem you will need.
Glue your dried florals onto your felt with hot glue. Remove the hot glue strands once dry.
Glue your finished floral design onto our craft pumpkin.
You could paint your pumpkins first to add another color of a more intricate design. You can also add the dried flowers directly onto the pumpkin if that works better for our pattern or design.
I recommend using your glue gun at a low temperature letting is you have it. It makes the glue easier to handle around the dried flowers, which tend to be whispy and get caught on extra strands. You also want to be careful not to melt your craft pumpkin.
Styling Tips
Pair these pumpkins with others that have varied textures and even colors. I enjoy a non-traditional fall decor setup and lean more towards creams and whites as opposed to bright yellows and oranges.
I made three pumpkins with my dried floral haul this year, adding a small pop of color of each to tie in some of those nature-inspired fall tones.
If you create your own boho fall pumpkins inspired by this DIY, share and tag me on Insta so I can show off your creativity! I love seeing everyone's own unique takes on projects and the crafty community out there!
This post contain affiliate links that I earn a small commission from when used to make purchases.