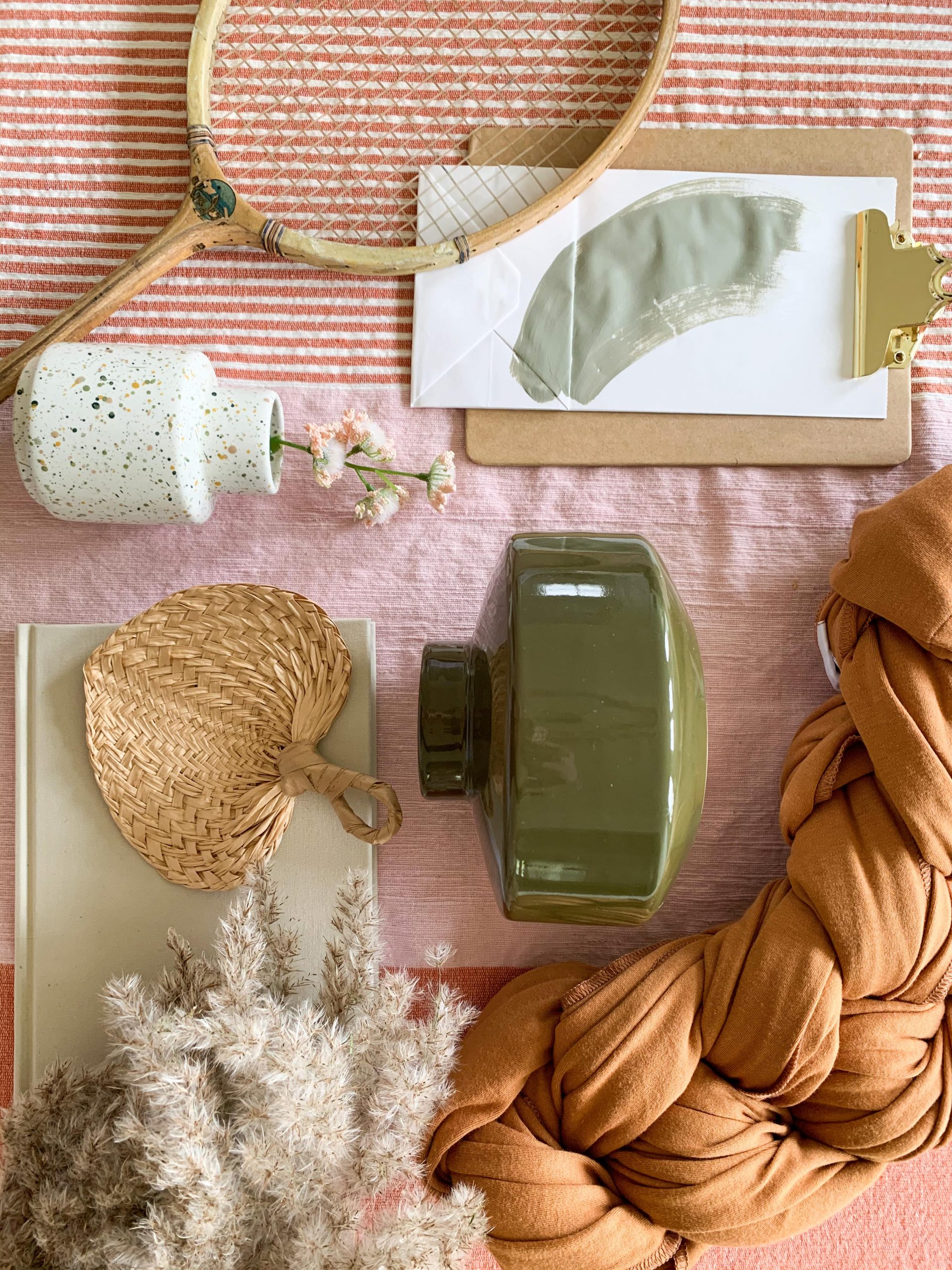 Thanks for following along and checking back on the nursery progress for week two!
Week Two of the One Rom Challenge was filled with …well, challenges.
We mostly focused on prepping and figuring out what exactly we could take onto our plates DIY-wise. It's times like these where I'm very lucky that James is so good at home projects and building things. Sometimes my mind just doesn't work that way. I enjoy the creative process and he puts the math behind it.
What we accomplished this week:
We settled on the layout of the room and where furniture would go.
Ordered a rug
Sanded and prepped the walls and ceiling for priming/painting
Finished up a few canvases I started previously for wall decor
Decided on a paint color and purchased
As I mentioned, this week was challenging. We were going to go full in with board and batten on two of the walls, but with the age of the house, the imperfections in the structure were starting to add up. We decided to bite the bullet and hand sand the walls to get them to as close to perfect as possible. LOTS of spackle and sanding took place here. It was hilarious to see the crazy baseball field design we revealed under the layers of paint once we got some of it sanded down.
Here's what the progress looked like on one wall after an hour of elbow grease. Don't worry, I wore a mask the whole time except for the picture. Make sure you don't allow any of your animals into the room while you're sanding either. No need for them to inhale all that extra dust.
TIP: Don't glob on the paint when creating a mural and then paint over it without sanding unless you want future homeowners to curse you in their sleep
ACTUAL TIP: Use a pole sander when sanding whole walls or rooms. It made our lives 100 times easier. We used a hand sander to really work on trouble spots with a coarser grit sandpaper.
The rest of the time this week was spent on making design choices. We purchased a rug and that made the whole vision come together a bit more. It should arrive today. The rug we purchased is below. I really liked how it pulled colors from the whole scheme into one piece.
Since it is a kid's room, I wanted a pop of color and this rug adds just enough. I'm going to rely on the wall art and smaller accents for the rest of the color. It wasn't what I was originally planning on doing for the rug, as you can see in the first room mood board I created. You can see the two below to compare.
The wall canvases I made earlier for this project have a tons of bright orange and yellows to create some happiness.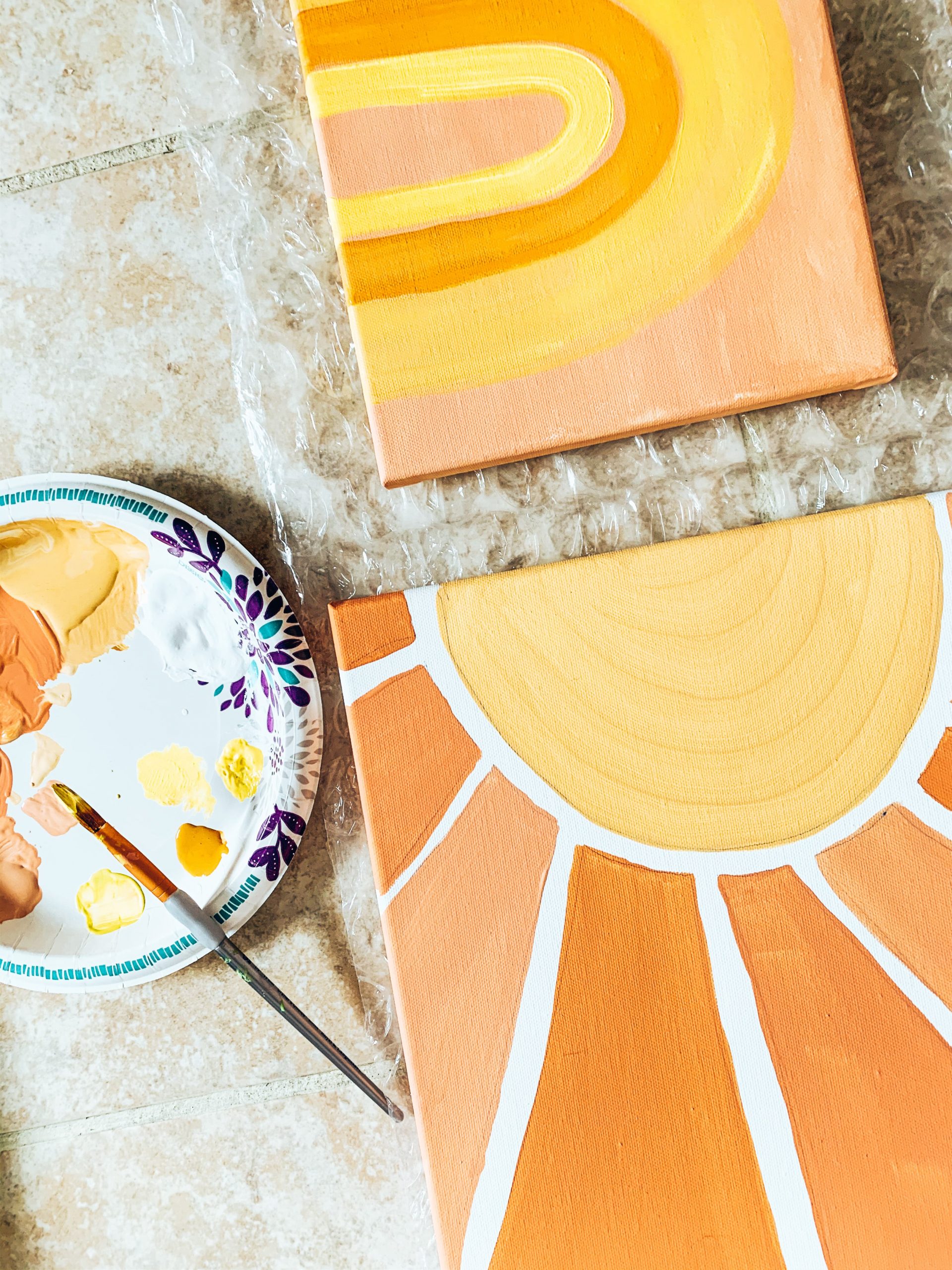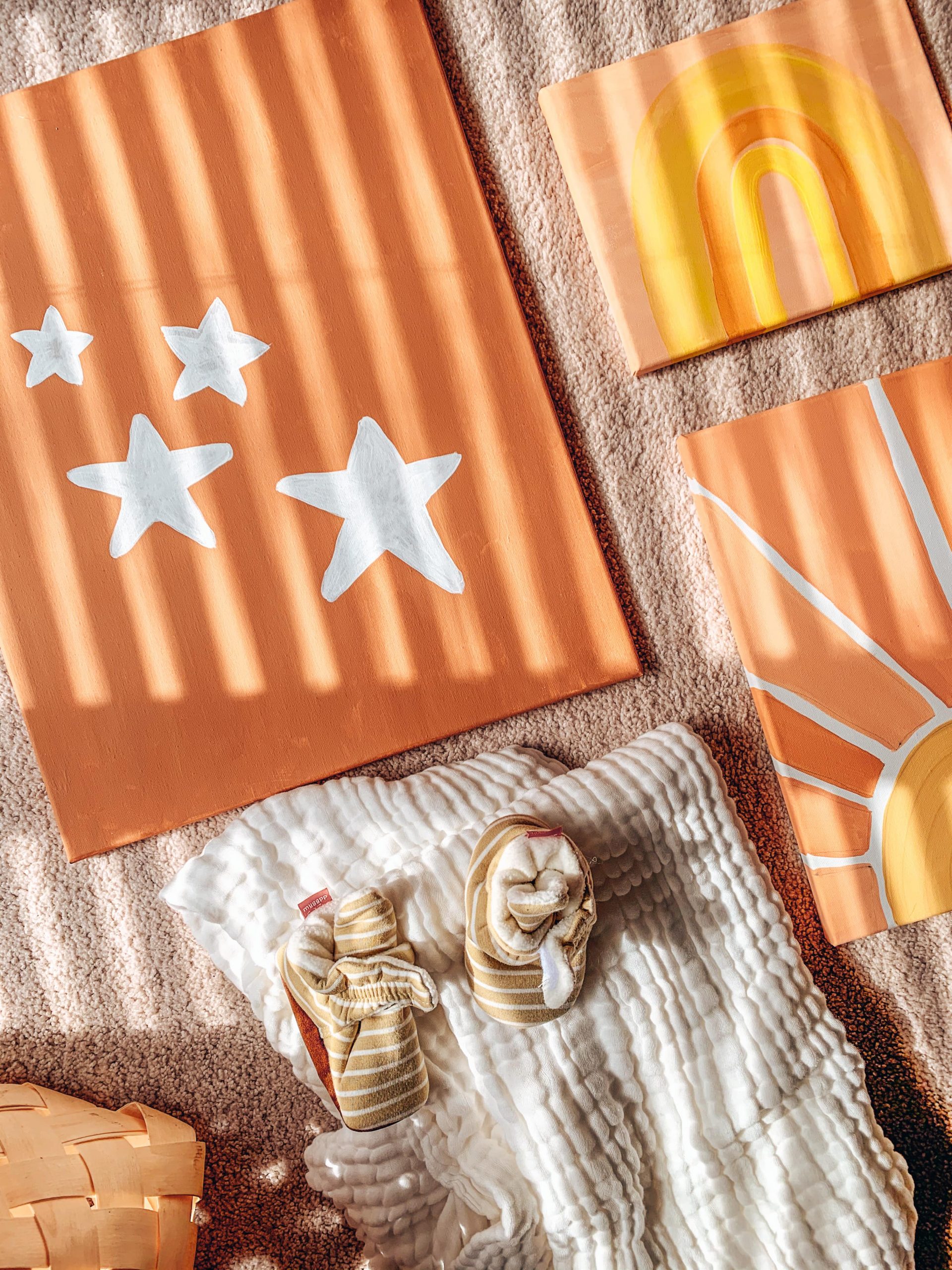 The last project I will tackle this week involves a child-sized coat rack that James made with his Dad when he was little. Incorporating this into the nursery is going to add a special touch. Check back next week for the results!
Check out the rest of the One Room Challenge transformations
here!
There are a record number of participants this year and I love being part of the the ORC community!