Flowers are the classic accessory. From the traditional bouquet or corsage, to flower crowns and flowers in your hair, they're not going away any time soon. Lately, I've seen nature's perfect accessory adorning boho wide-brim hats galore. I am HERE FOR IT.
I picture wearing these hats for wedding festivities like bachelorette parties and bridal showers. You'll catch me donning mine with the baby bump this spring.
This DIY is short, sweet, and is a great outlet for creativity. You can customize your hat for a minimalist or maximalist look. DIY below!
SUPPLIES
Hat
Floral Wire
Assorted dried and silk flowers
Wire snippers
Glue gun
I bought all my supplies here.
STEPS
Use the floral wire to create a circular "wreath" shape around your hat. Then, wrap it several times, twisting the ends around for extra stability. I made mine a smidge looser so it can be removed without damaging the hat.
You'll start with your base flowers. Wrap a single layer around the hat and securing them with small pieces of floral wire to the "wreath" you created. No need for perfection. It's easy to go back and layer in where needed.
Next, add in other flowers on top of your base layer. I prefer to mix different textures. You can stick with one pop of color of go with a more vibrant color pallet. I used the floral wire to attach most of these, then hot glue to attach the smaller detail flowers. If you want to be able to remove your flower wreath form your hat, make sure you don't get glue on your hat.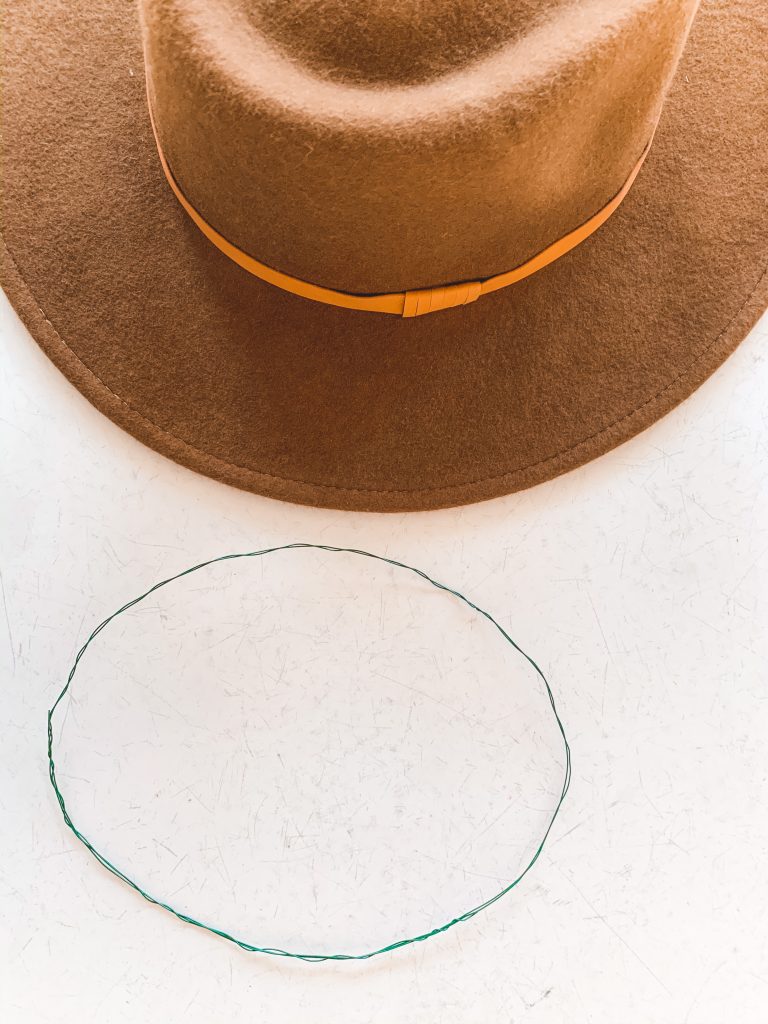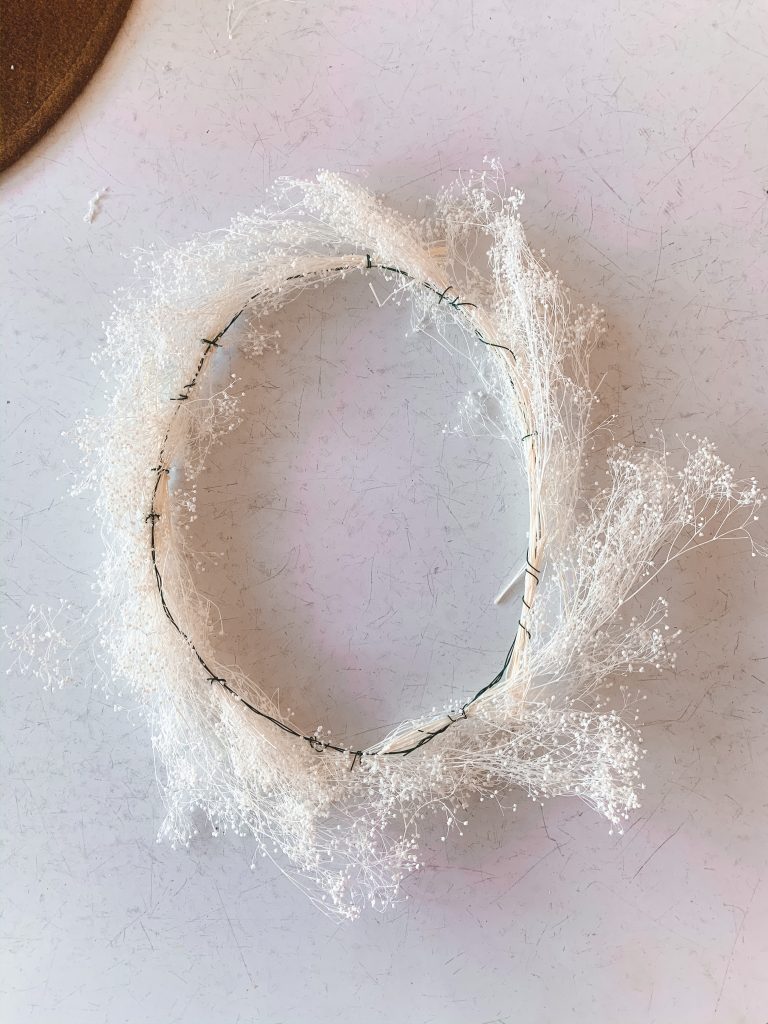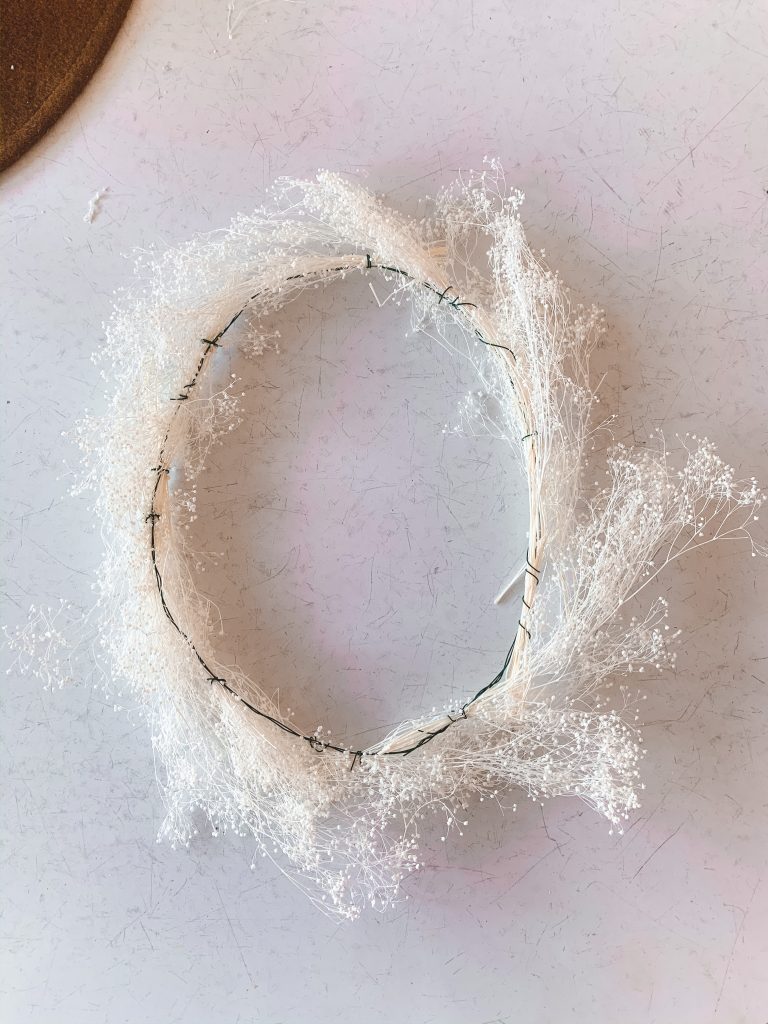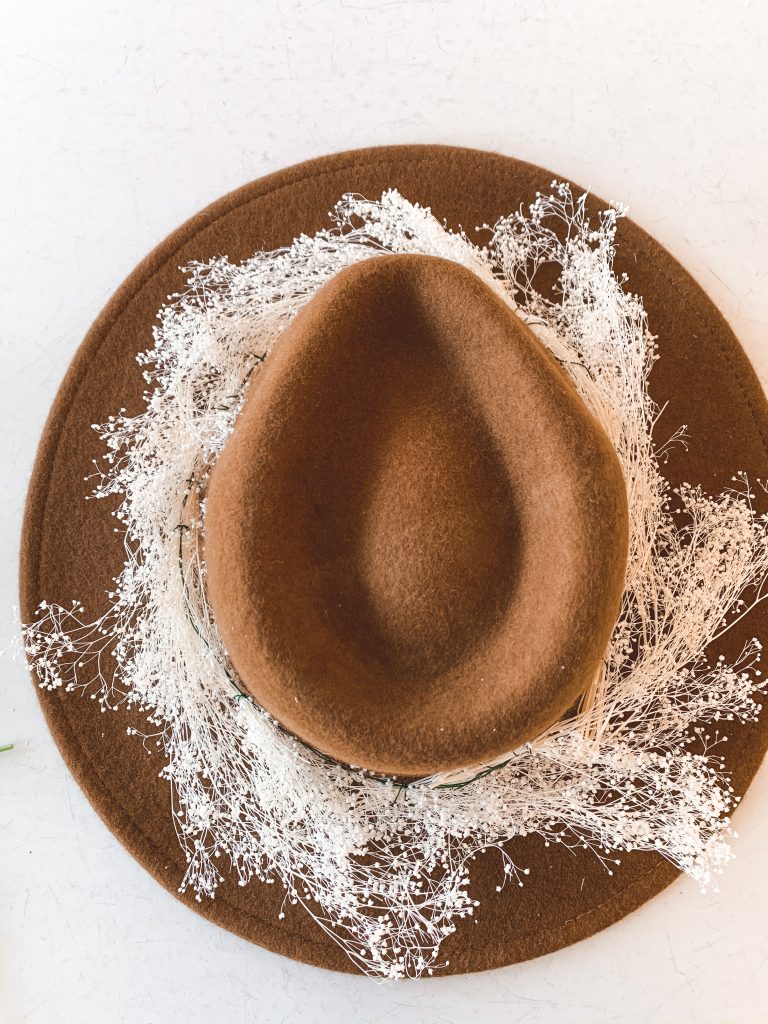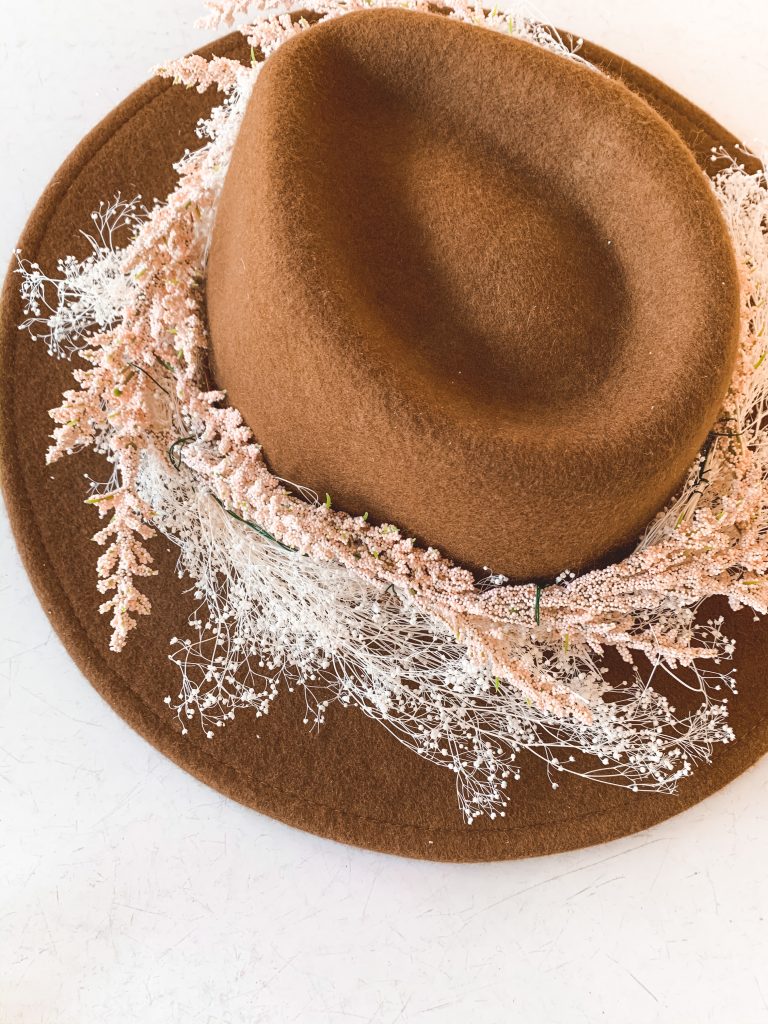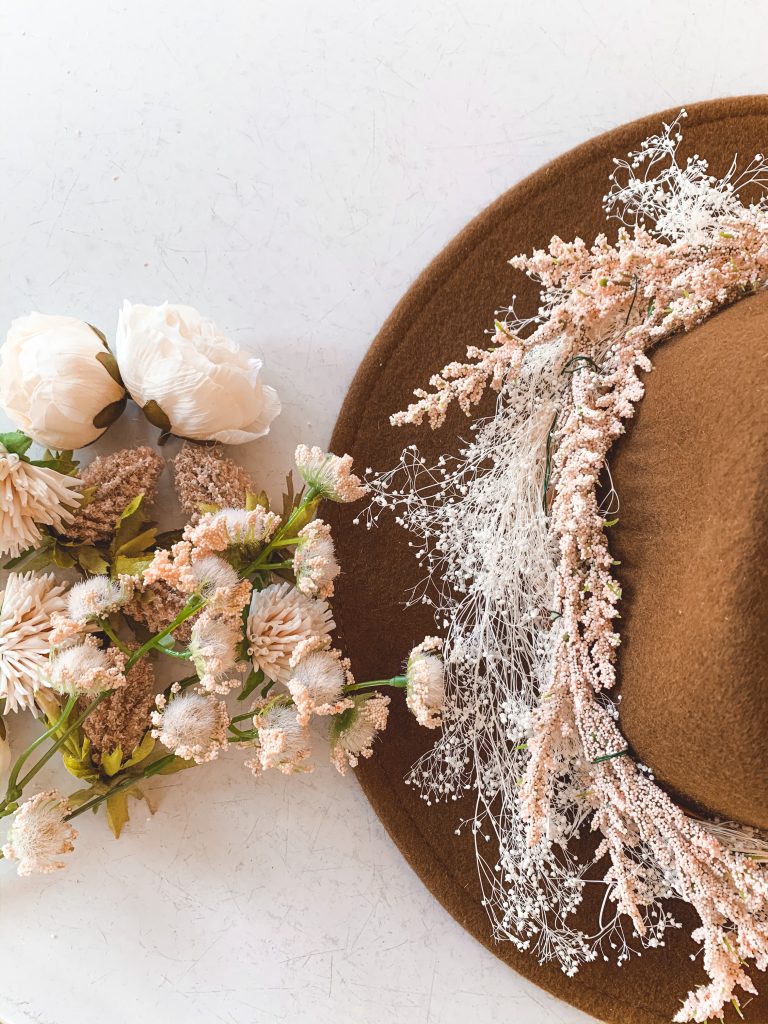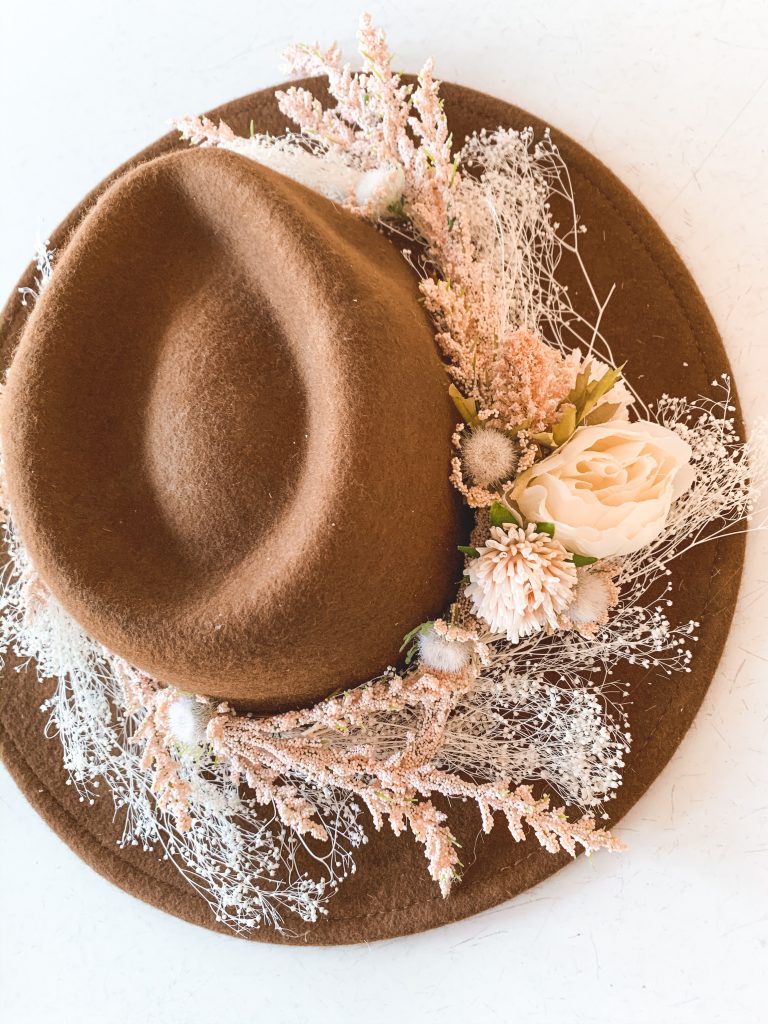 This post contains affiliate links.