Supplies
How To Make Your Beads
Break your air dry clay into smaller pieces. I didn't measure because I didn't want the beads to all be exactly the same.
Roll clay into a sphere using your hands against a hard surface.
Poke a large hole thorough the center using the wooden skewer.
Let clay dry for three or four days. On the package mine said to let dry for to to three days, but that wasn't enough for these thick beads.
Once completely dry you can paint and embellish the beads.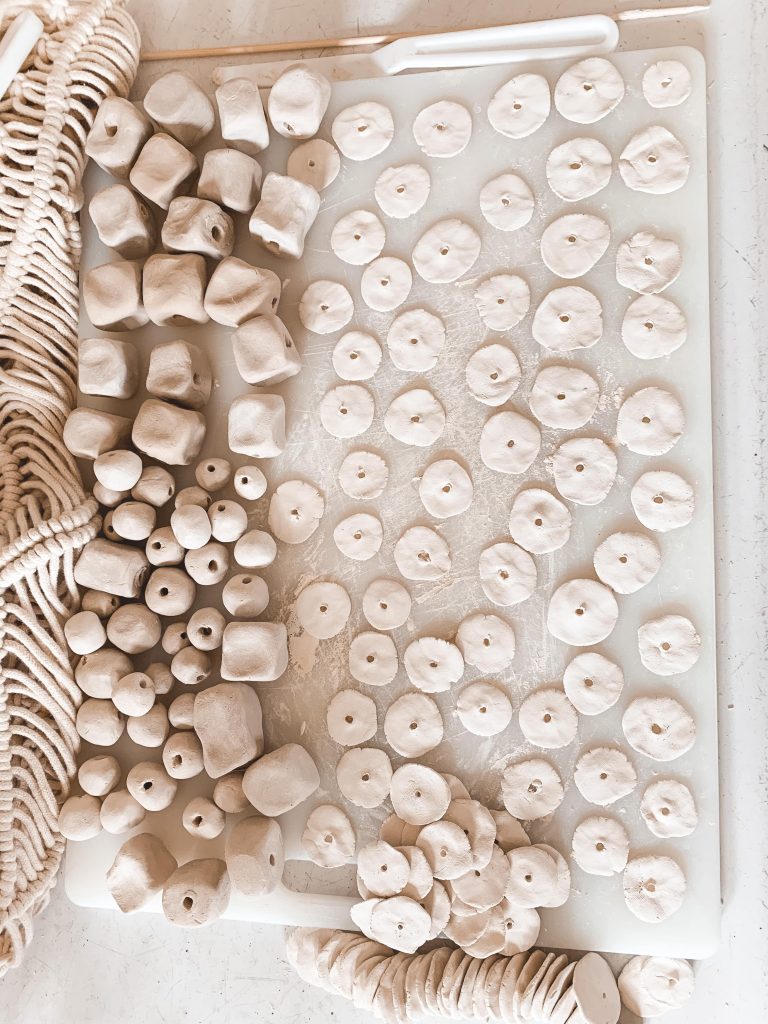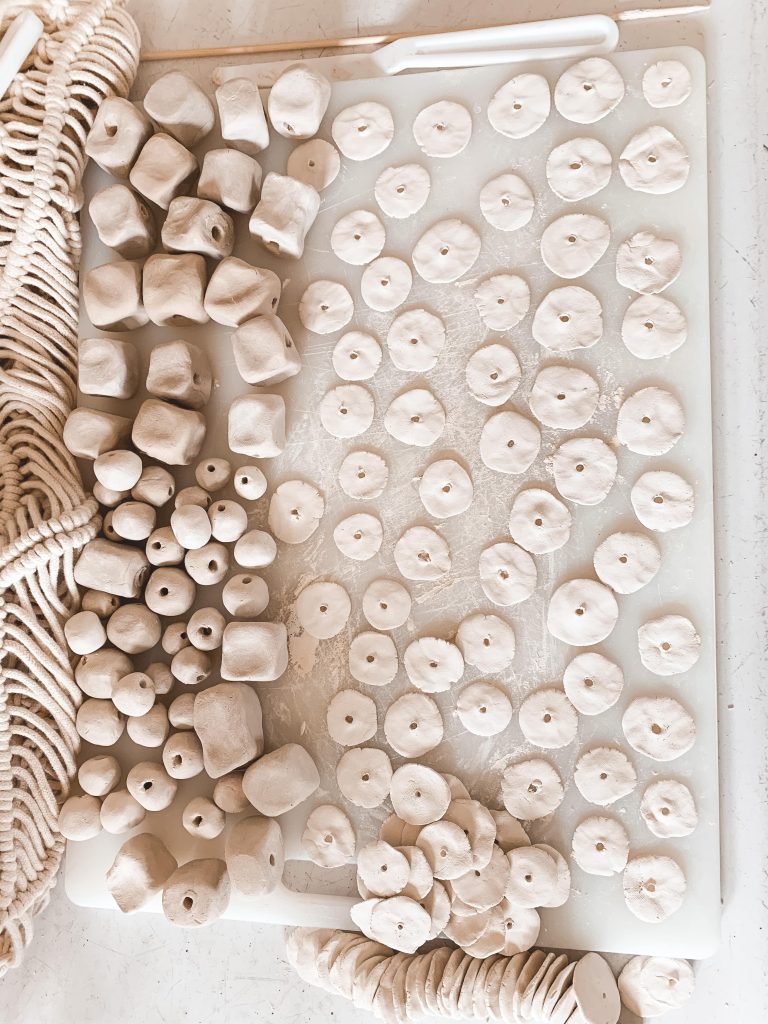 How To String The Beads
Wrap the tip of your thread or string with a piece of painters tape one or two times. You can also use a small beading needle. This will make it easier to string the clay beads.
String on your beads. You will be making the part of the tassel that will go around the door knob as well as the small part that connects to the yarn tassels. There is no exact number since all the bead sizes are different. I just played with the shape as I went until I decided it was good.
To create the connecting piece, thread the end of your string through the last few beads. I originally went back through 6 beads, but adjusted down to two to achieve the look I wanted.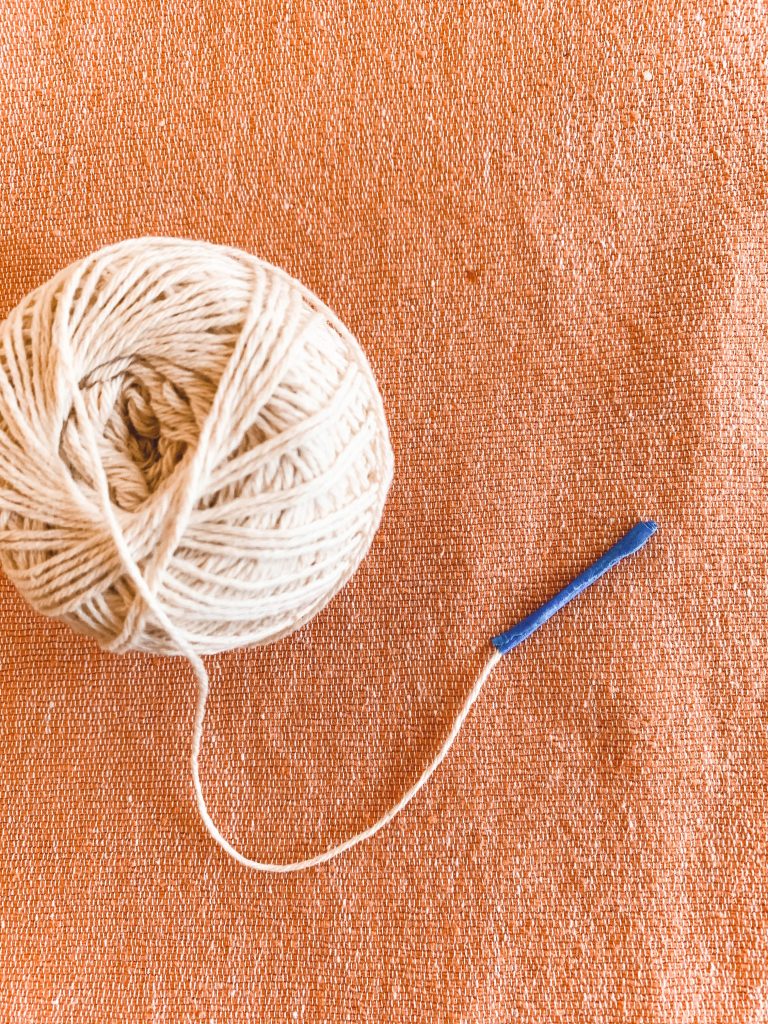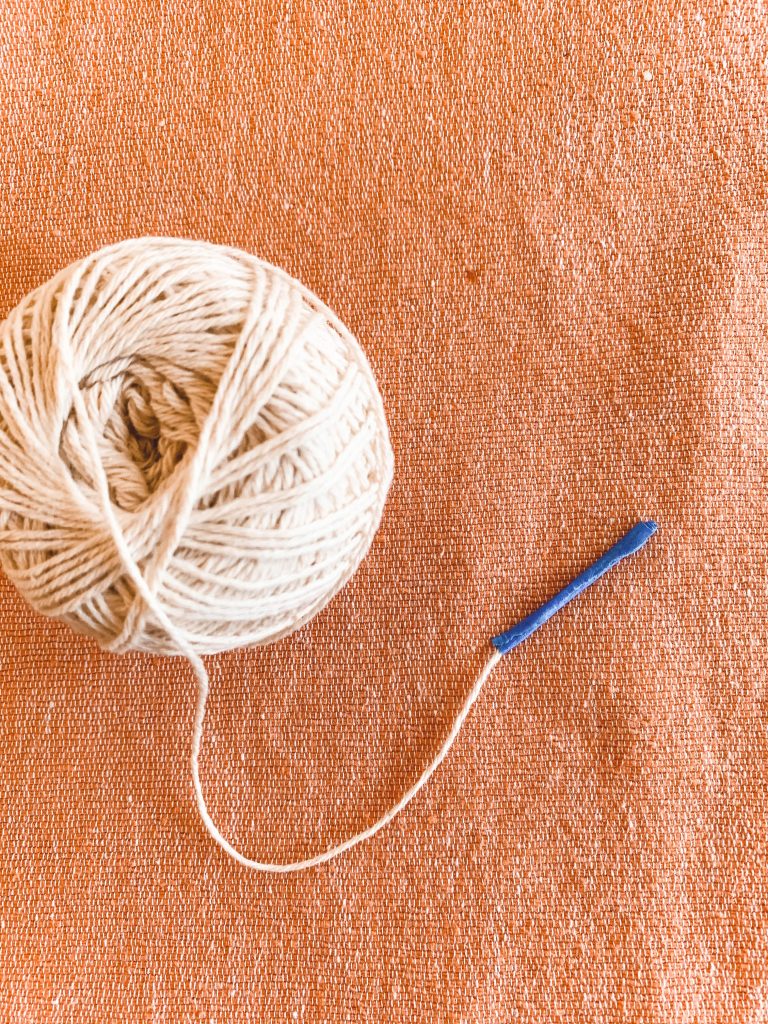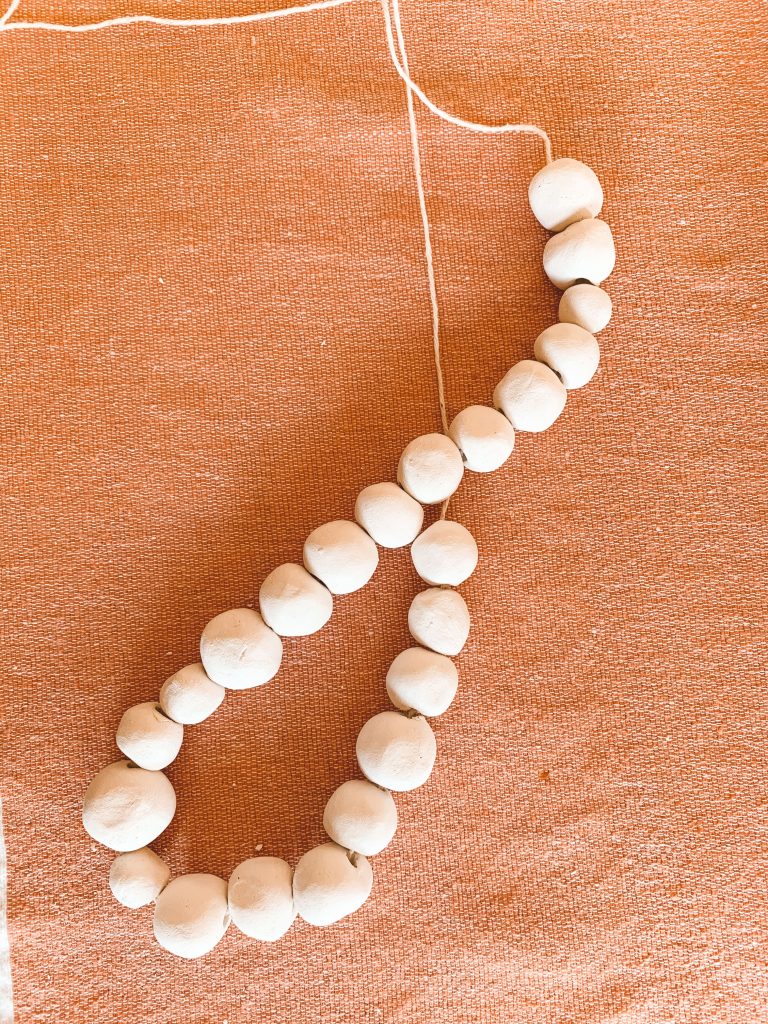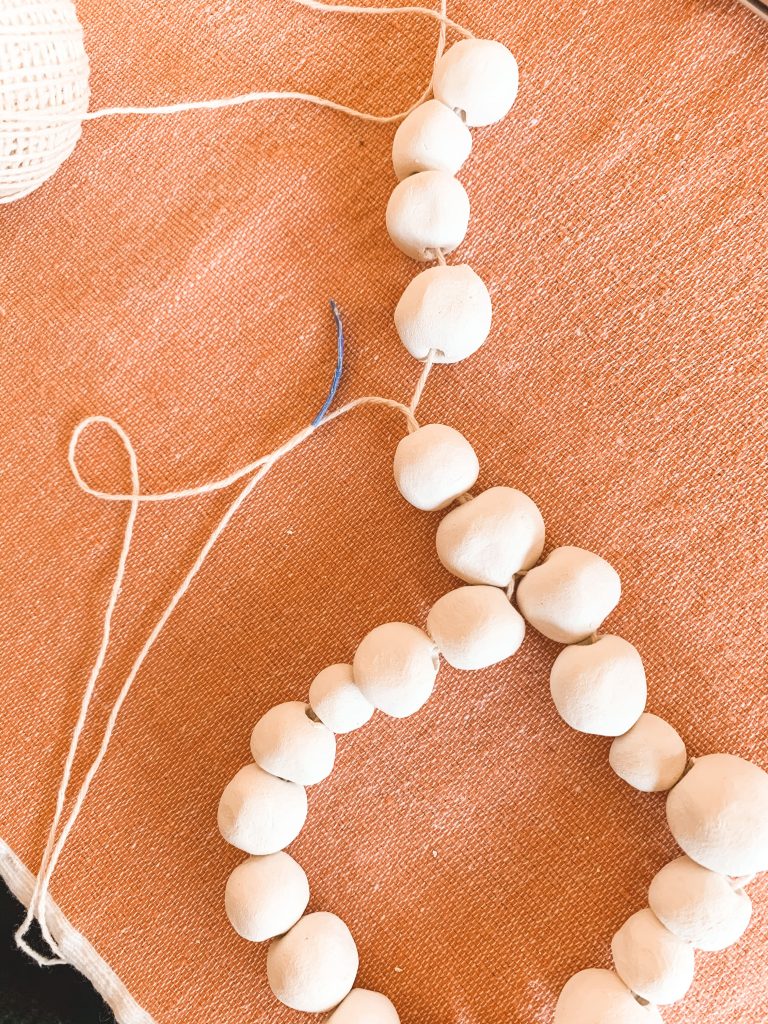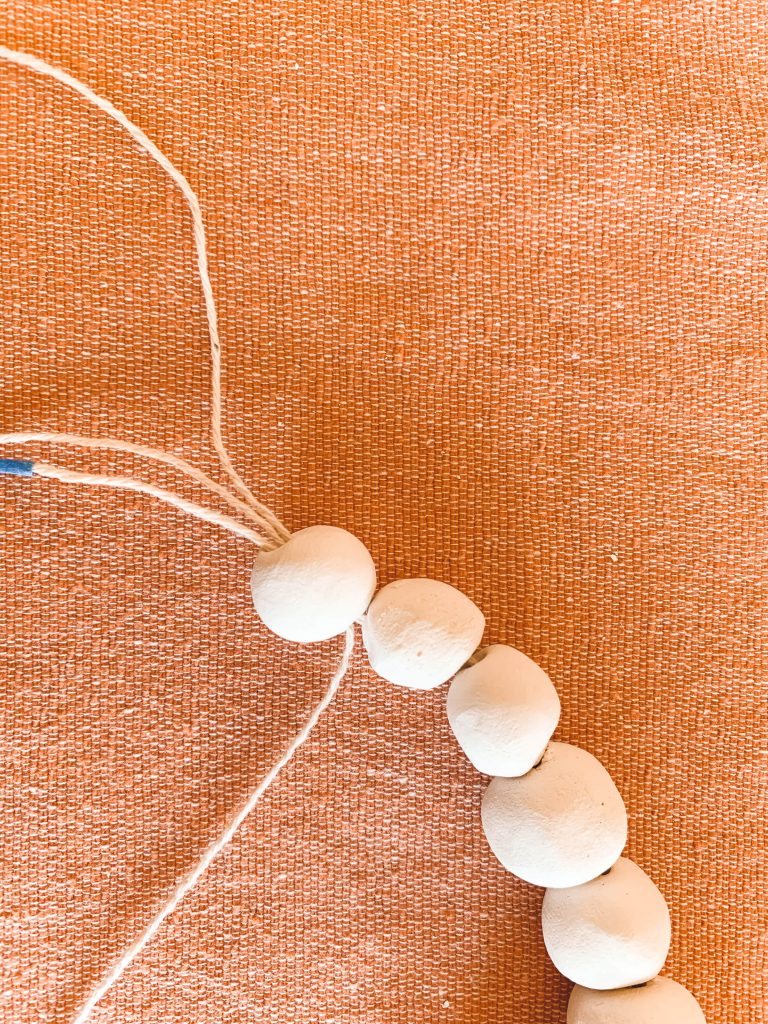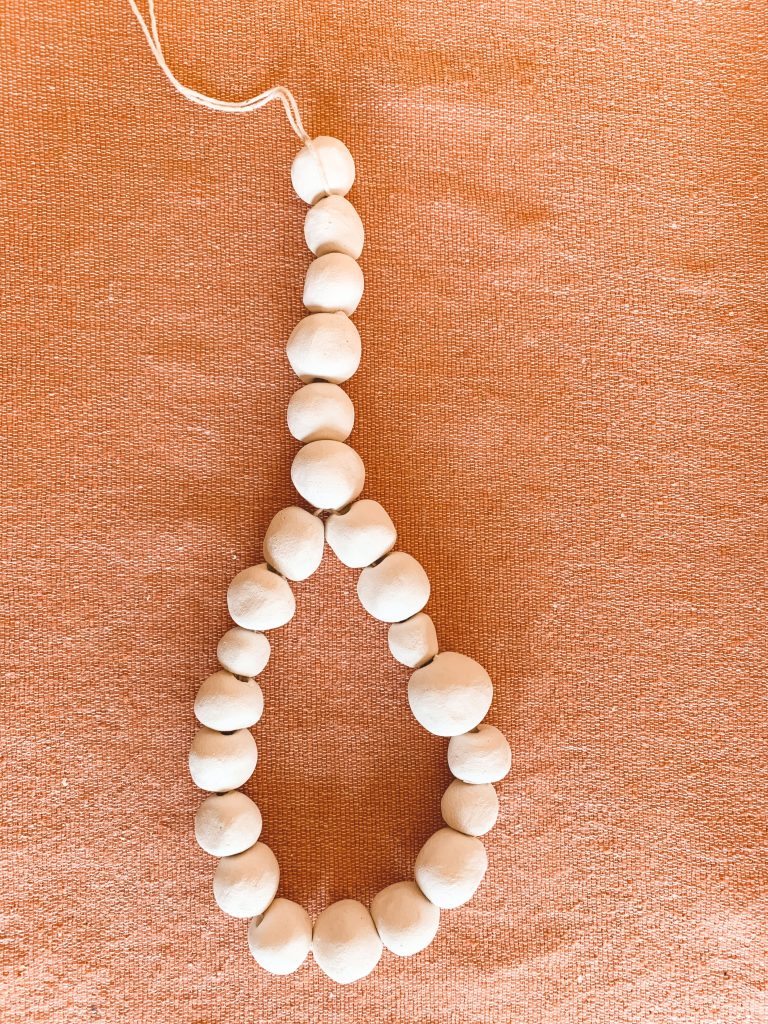 Attach your tassels in any pattern you like. I made a tiered tassel with colors that match the nursery.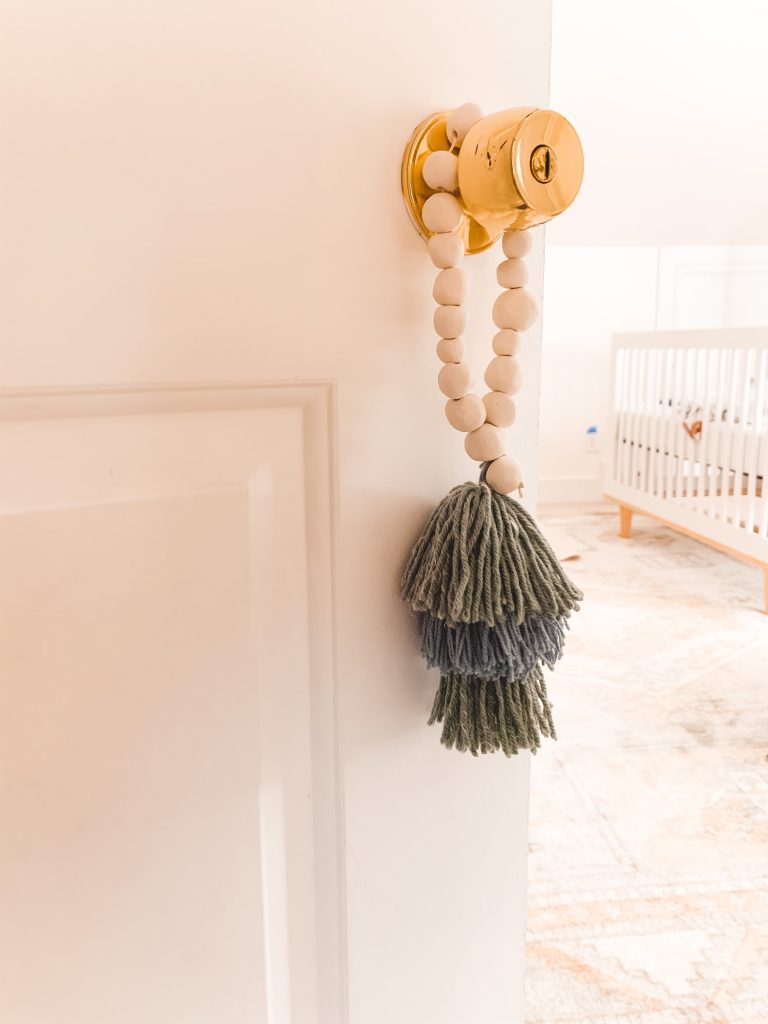 If you make one of these beaded door tassels, be sure to tag me so I can share! If you enjoyed this post you may also enjoy these.
This post contains affiliate links.