This week in the One Room Challenge we started to put the finishing touches on our nursery. Next week I will share images of the final thing, and hopefully Baby T. will be snoozing away in there shortly after!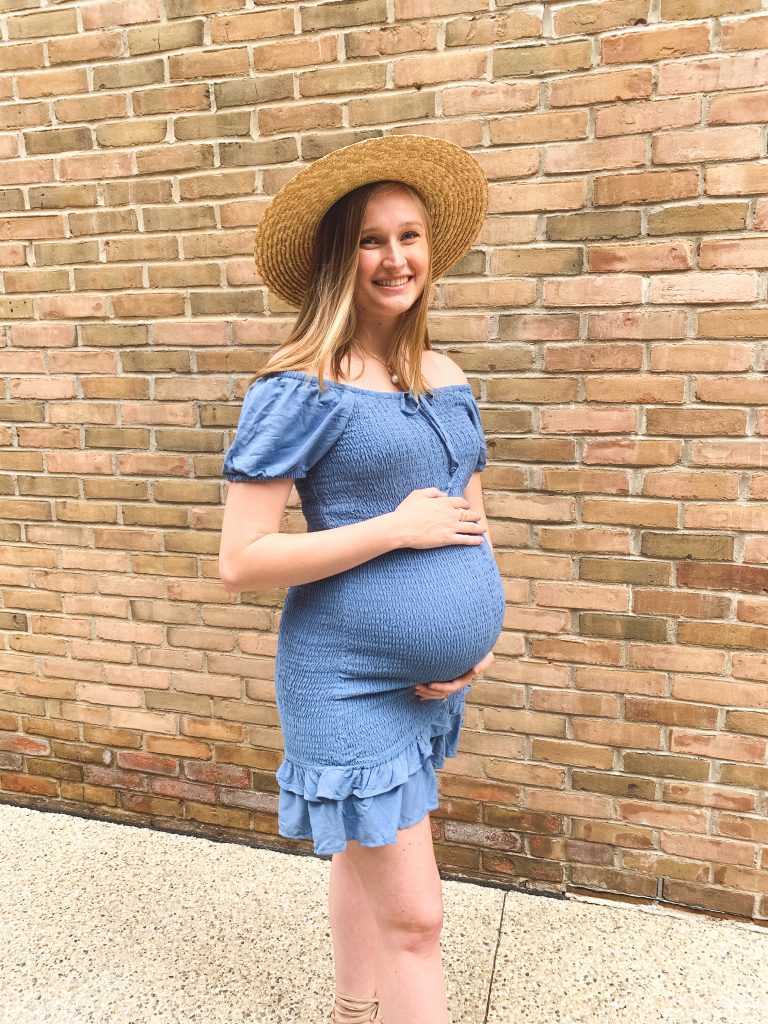 You all have heard me talk about this dresser a million times, but I finally started working on it. It was missing one of the drawer pulls and we shamefully have used it that way for several years. I grabbed this beast at a garage sale for $10 before heading off to college, so it was time for a refresh.

The original knobs were cute but not right for the space. I opted for simple gold knobs to warm up the piece. The gold compliments the wall color and the earth tones better than the glass. Below you can see the original knobs vs. the new.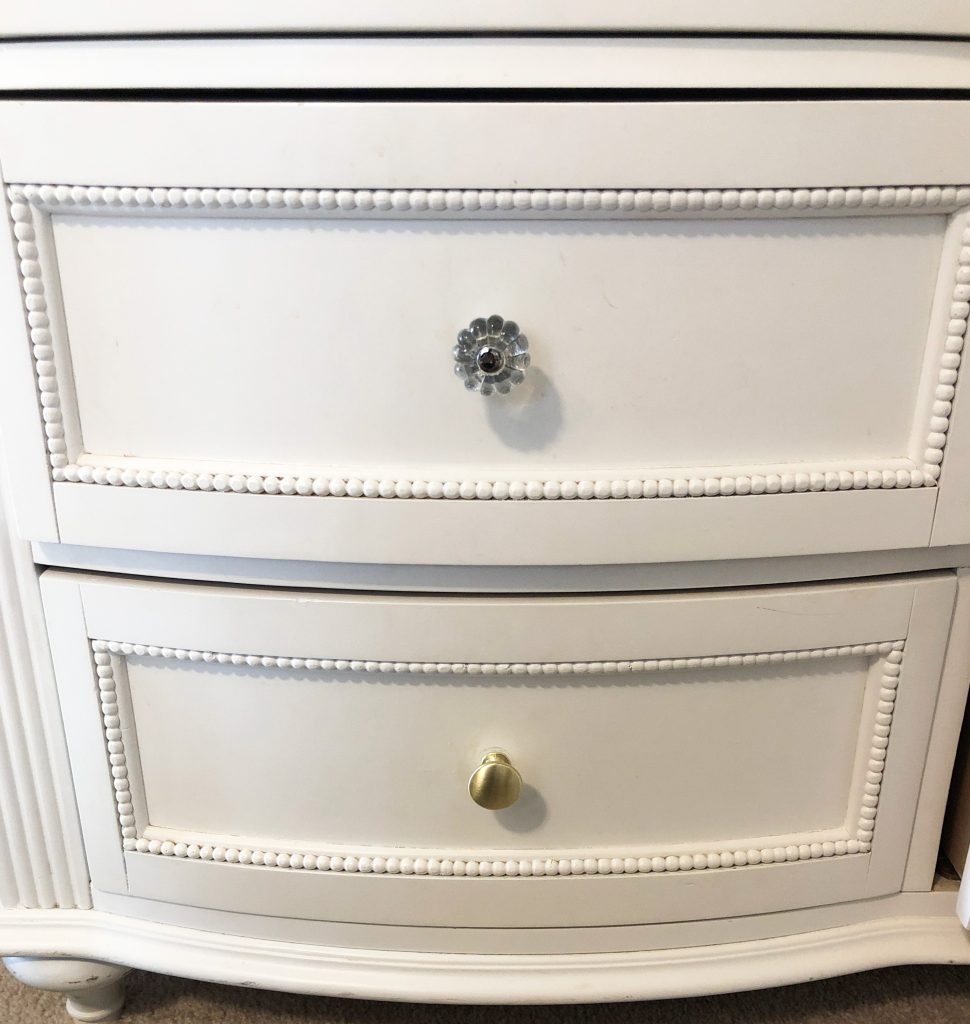 Here is what the dresser looks like with the new gold knobs. I bought these from Amazon in a pack of 10. I didn't realize that Archie photo bombed the picture until it was too late!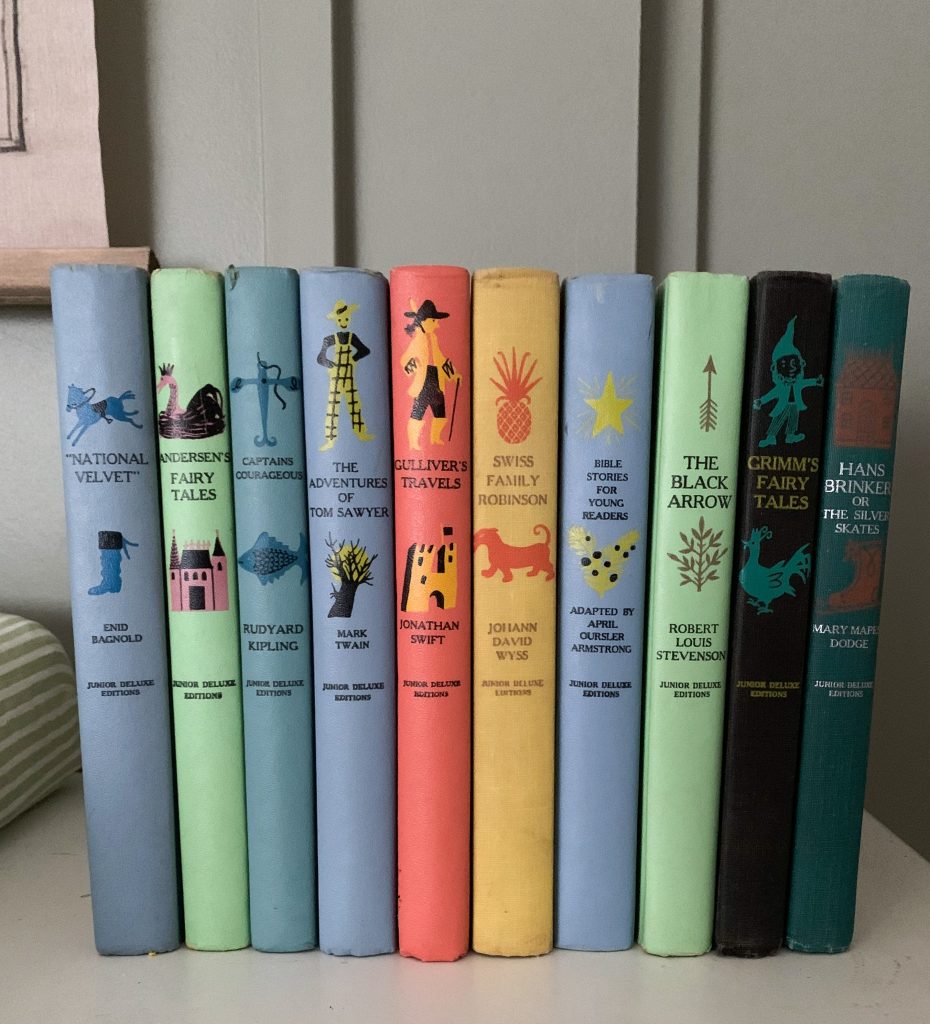 Another addition to the nursery this week was this collection of vintage books. We scored them for $10 at an estate sale. The charming illustrations and vintage feeling colors jumped out at me right away!

Vintage books are great for creating different levels for shelf decor and adding character to a space with their colors and texture. Thrift stores, garage and estate sales are the best place to find them at bargain prices. These will be split up around the room since our furniture in the little room is minimal.
To Do
Dust one final time
Finalize and arrange decor
Add in any last necessary baby items
Photograph the space
It may sound silly, but putting the final touches on a room and figuring out the best time of day for lighting is one of the most time consuming parts of this project. It also happens to be one of my favorites!

I'm physically starting to slow down and my mind is mostly concentrating on spending quality time with James and having a healthy delivery. James and I have always loved doing home projects together, but this one feels extra special. It's our little retreat from the craziness going on around us.

Thank you for following along this week and hanging in there, next week's post will be the best yet!