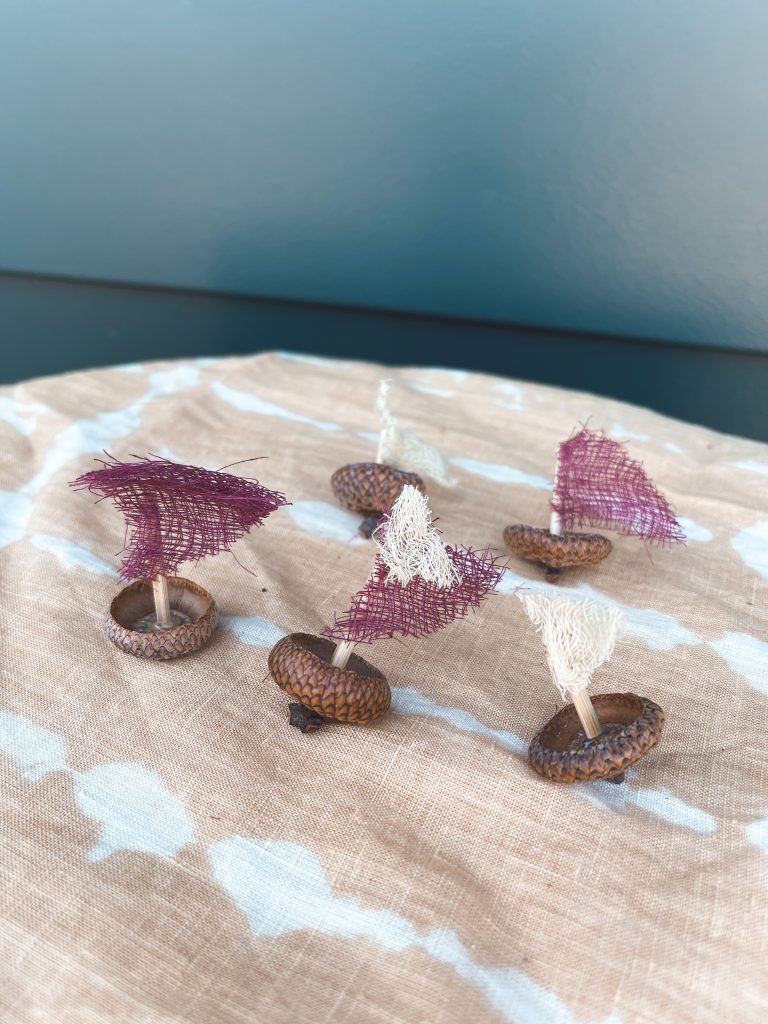 These easy acorn sailboats make the perfect kid's craft any afternoon.
SUPPLIES
Hot glue gun and extra glue
Gauze or another fabric with lots of texture
Large acorn tops
Skewers or toothpicks
Wire cutters
If you need to stock up on craft supplies, I highly recommend joining Michael's free rewards program. I regularly have a $10 off voucher when I shop.
INSTRUCTIONS
First, plug in your hot glue gun. I would recommend using a mini size for more precision since you'll be dealing with small parts like the acorn tops and toothpicks.
Next, cut your toothpicks into various lengths with your wire cutters, ranging from 0.75″-1.5″. These will eventually be your sail masts.
Then, cut your fabric into various sized triangles. These will be you acorn sails. You can cut extras and add multiple to a sailboat.
Add a small dot of hot glue to the center of the inside of you acorn tops, and attach the skewer piece. Hold it for a few seconds to make sure it dried straight.
Finally, add glue to your acorn sailboat mast and attach the triangle of fabric. Now you have your sails. I made mine in mixed sizes and added a double sail for a more whimsical look.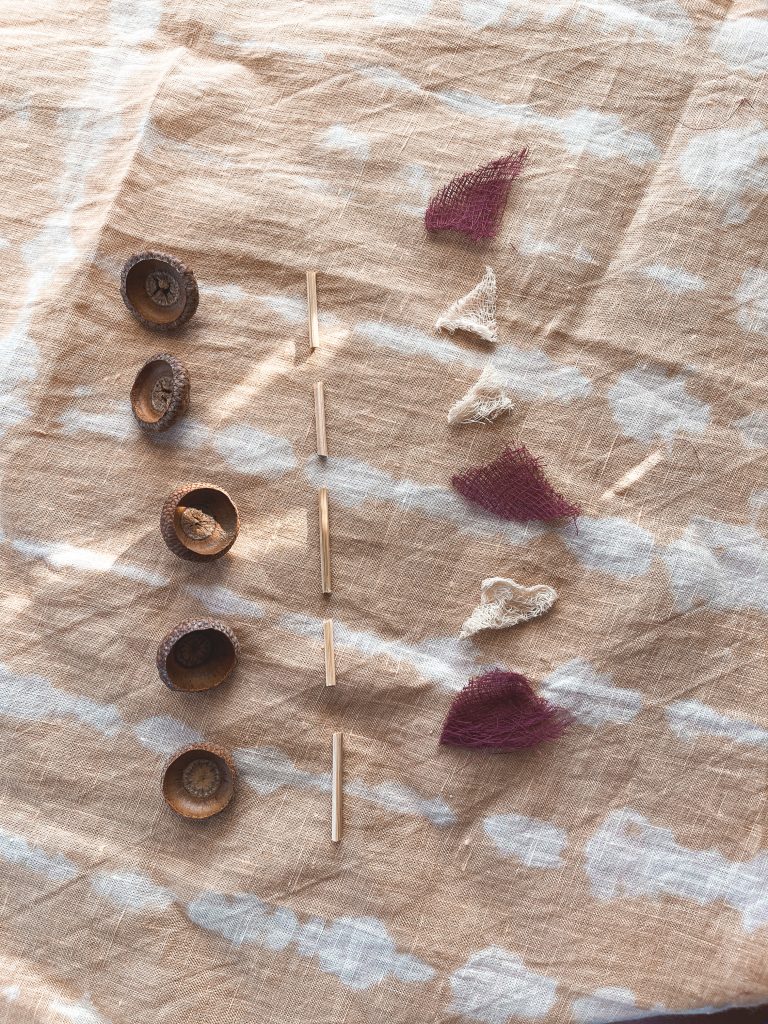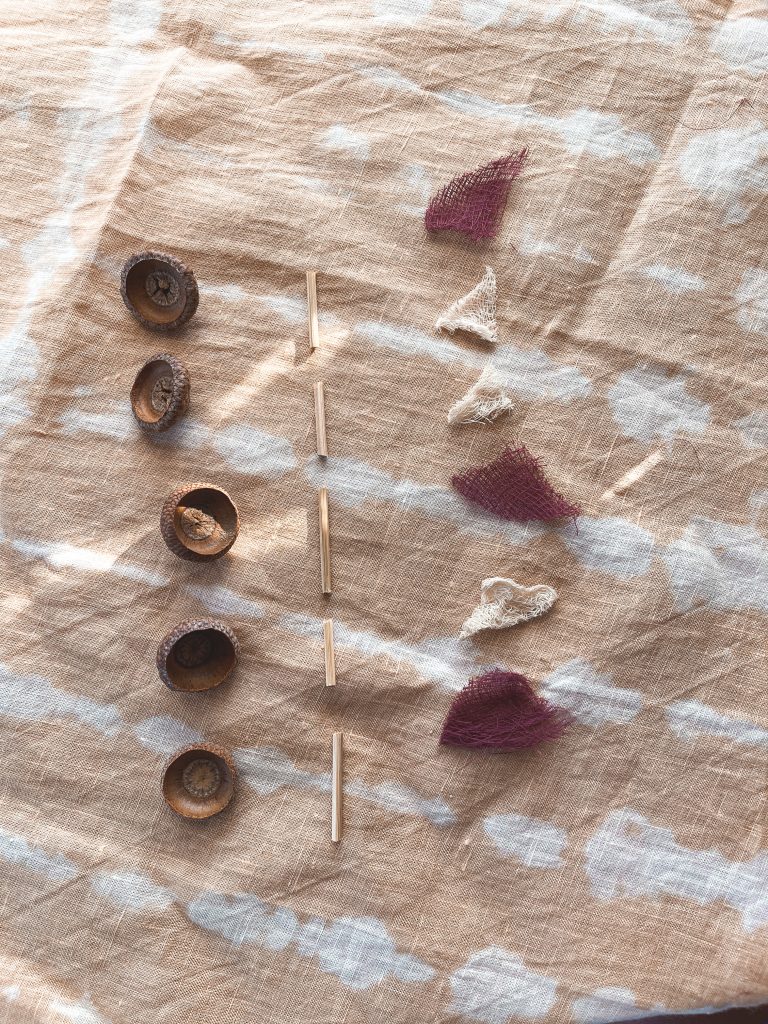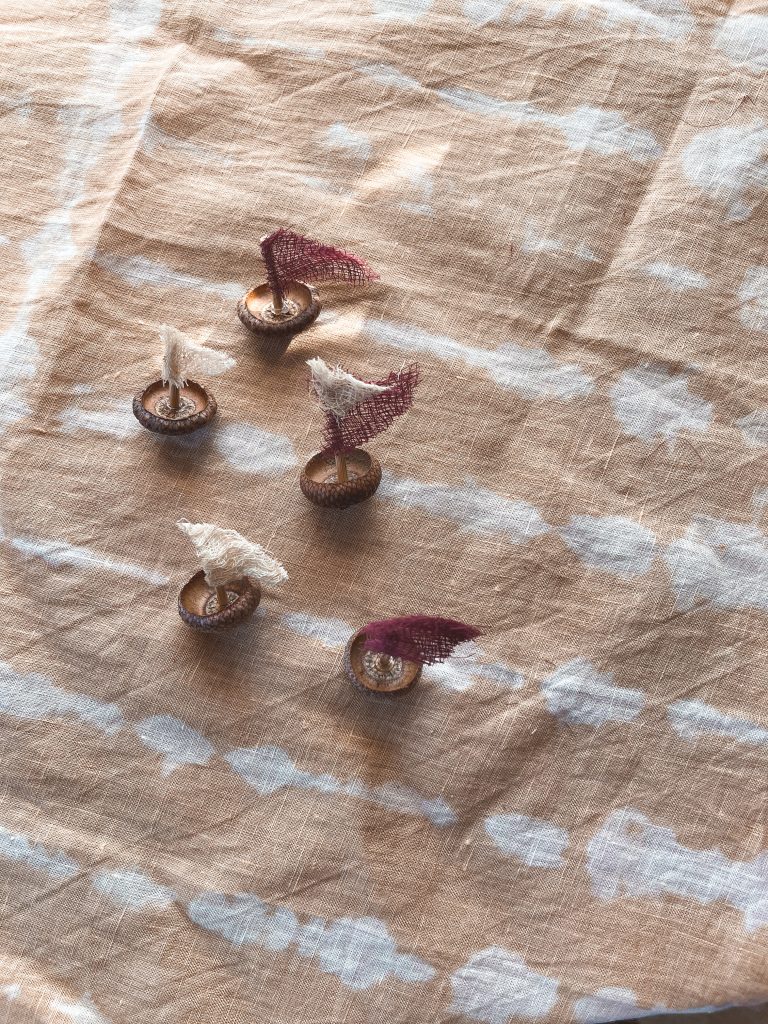 These would be fun for kids to play within a sensory bin, or just as a simple toy where their imaginations can run wild. There's something a little magical about simple, nature-inspired crafts that adds charm to your day.
For some of my favorite craft supplies, you can browse and shop here.
For more crafting inspiration, you may also like these posts and can follow me on Pinterest!
If you make these, I would love to see your creation! Share with me over on Instagram, and tag @chasingcozyblog so I can share!
This post contains affiliate links.