I can't even believe I'm writing this….but we are HAVING A BABY! It still hasn't fully sunk in.
Now that the news is out I can finally share all the details with you!. This is going to be a longer post, so get cozy.
WAIT, WHAT?!
James and I decided that in 2019/2020 we would be happy with getting pregnant, and if it happened, it happened. Even when it did, we were still shocked and so thankful.
One afternoon I felt a little off and the thought popped into my head…am I pregnant? I went to the store and bought half a dozen tests. I'm pretty sensitive so I could tell something was up and took a test right away. I took two pink dye tests and thought maybe I saw a second line, but also maybe I was imaging it?? I told James the tests were negative and moved on.
I couldn't get the extremely faint possible line out of my head and later that night I dug through my trash like a dirty hamster and picked out the test. I SWEAR the faint line was a little darker and got the prickly sweats. I went back downstairs and googled furiously in front of the TV under the guise of re-watching Schitt's Creek episodes.
If you know me, you know when I have a hunch I have to FULLY investigate every detail. Turns out, the lines can get darker causing an evaporation line to appear and can give a false positive reading
SO, you guessed it, I went upstairs and took a digital test. Lo and behold, POSITIVE. Cue the hyperventilating happy cries. I went downstairs and definitely caught James by surprise. PLOT TWIST: by the time I took the test to James there was an error indicator that popped up. In the words of Michael Scott: "SNIP SNAP SNIP SNAP!" I resolved to just take another test in the morning.
OK, fast forward to 5:30 am Monday morning. I snuck out of bed to the bathroom since I couldn't sleep anyways. I took another digital test trying not to get my hopes up. Then BAM, it was positive. I jumped back into bed and was going to tell James that morning. Turns out, he was already awake from hearing me fumble with the wrapper in the bathroom and knew exactly what I was doing. I broke the news to him and we hugged and cried and hugged and cried until reality sunk in a little, and then got ready for work.
I always imagined telling James in a cute way, but that was so far from my mind when I found out. I'm glad we both found out at the same time.
HOW I FELT THE FIRST TRIMESTER
WEEK 4-5
I didn't really have many symptoms except feeling bloated and sore and EXTREMELY tired. I thought "phew, maybe I won't have morning sickness." My mom said she never had any so maybe I got lucky. We shared the news with family about a week after we found out.
WEEK 6-13
The morning sickness hit me like a ton of bricks and lasted all day every day. Plain carbs and the toilet were my best friends. I had recently left my job and that ended up being a blessing in disguise. Basically any food or smell made me sick. Even the smell of the dishwasher running, or the hot water coming out of the shower head would get me. Wild, I know.
Life was serving me up a piece of humble pie in a major way. You know how in the movie Matilda, when Ms. Trunchbull makes that poor kid eat that giant chocolate cake? Well, that's how big my humble pie felt. I had my first appointment around week 10 and had my first ultrasound.
I'm so thankful James was there to support me through the rough part.
WEEK 14
The light at the end of the tunnel appeared. I finally was able to keep some plain foods and water down and started to feel a little more like myself.
SO, WHAT'S NEXT?
Now that I'm feeling so much better, I look forward to celebrating little baby Turner and getting back to work. I am getting back into my daily workouts and making more food, which I'm sure my body is thankful for.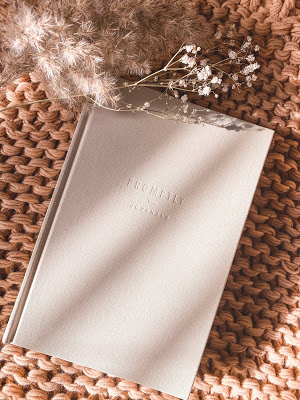 I was hesitant to post this because my first trimester experience wasn't all rainbows and butterflies. It was actually a little bit of a lonely time during the bad weeks since I was always at home, looking for a job (which seemed like an impossible task at the time), and hadn't shared the news with anyone except immediate family.
But, I feel like it's important to be honest and talk about those harder experiences. Someone out there may be feeling the same way as you. I know that reading others' stories helped me get through it. Everyone's journey is different, and I look forward to learning more through mine!