Week 4- here we are. Unfortunately, there are not too many updates to share this week. There are lots of shipping delays and restrictions with the whole Covid situation, understandably.
We took this time to polish off and check any of the work we did on the walls. Those boards aren't going anywhere!
I put together the crib and put it in the nursery to make sure the scale of everything else is up to par. All good on that front. I'm glad we went with the white crib with natural wood accents to brighten up the space. I originally fell in love with an antiqued gold metallic crib, but I don't think that would have livened up the space as much. Plus, this crib will lend itself to many room styles if we change the nursery in the future.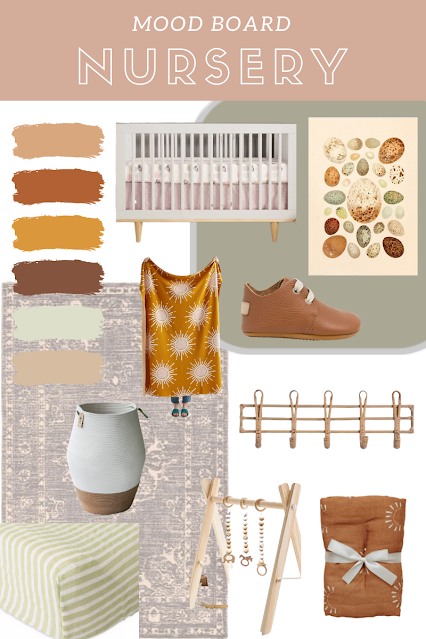 Thanks for checking in on our progress this week. I pinky promise we will have much more to share next week! Just keep your fingers crossed for me that Baby T decides to stay cozy in my belly until then.