I always get a little craftier during the colder months, and with the wedding coming up in March, that just fuels the fire even more. Not Christmas related at all, but this weekend I took the time to paint an old denim jacket that I've worn for years, with my new last name. If anything, I figure I can at least wear it to the rehearsal dinner if it gets chilly outside. Although, let's be real. Florida and chilly are not likely to happen together.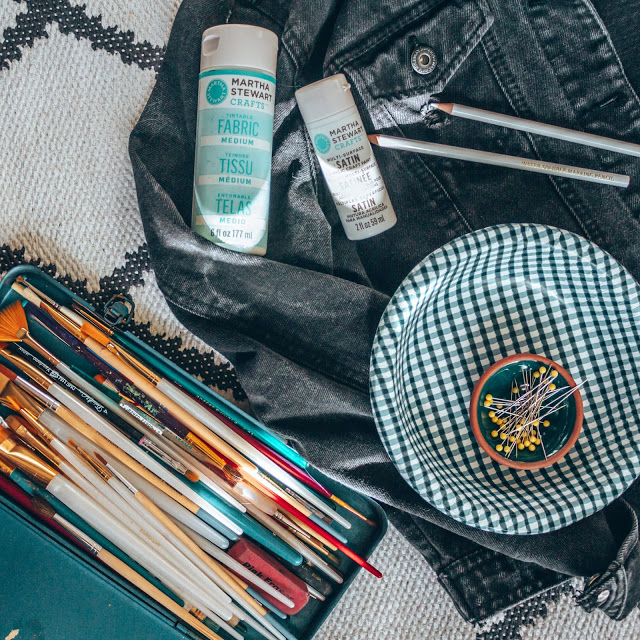 paint brushes

acrylic paint

fabric paint medium

quilting pins

chalk pencil

cardboard or foam core
2. Wash and dry denim before starting.
3. Pin jacket to cardboard to give yourself an even surface
4. Sketch your design using the chalk pencil. If you mess up, just erase the chalk pencil with a damp towel.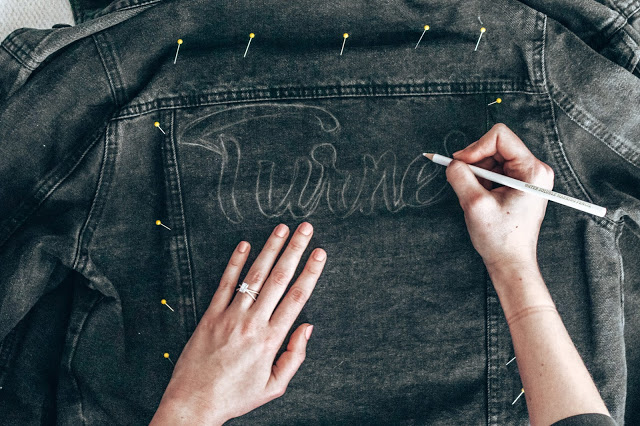 5. Mix one part fabric medium with two parts of your paint. I mixed mine in a larger bowl since I was just using one color.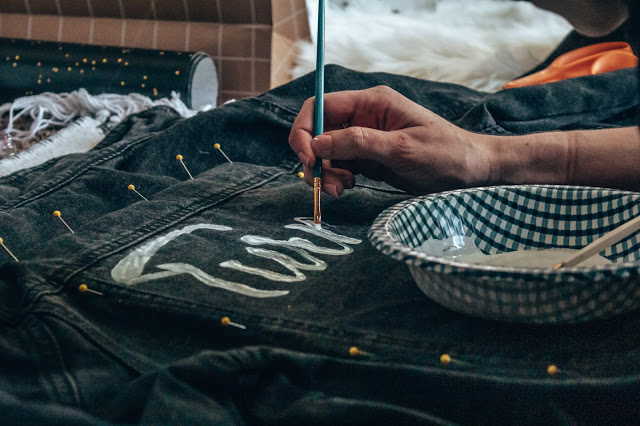 7. Heat set the paint with an iron. Lay a fabric barrier between the denim and the iron to prevent transfer, and iron for three to five minutes using a constant and even motion.
TIP: I've heard it's best to wait around two weeks before washing your article of clothing so your design can fully cure.
I loved how this jacket turned out. The uneven edges and imperfectness of the painted text were frustrating at first, but it went with the vintage feel of the jacket. This refreshed piece is definitely making it into my wedding weekend wardrobe!

SHOP THIS POST

This page contains affiliate links that I may make a small commission on.