What in the world is there to do in Oklahoma? This is a question I asked myself frequently right before we moved here a year ago (2017). After a little research, James and I decided we needed to pay the salt flats a visit.
If you like any of the following, your are in for a real treat with this place:
digging for crystals

unique and picturesque landscapes

winding roads through the back country
Our original intention was to camp at the salt flats and dig for two days. However, the camping area was nowhere near the permitted digging area. We turned this into a day trip instead.
When we arrived we were pleasantly surprised by the barren but beautiful landscape. An added bonus, entry is free. The park is open April 1st through October 15th.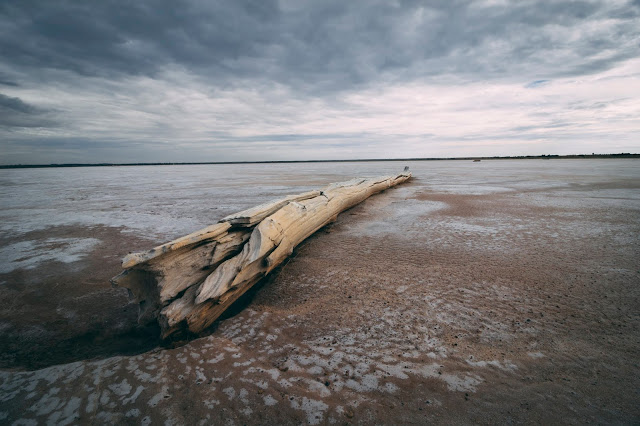 The main attraction here is dinging up crystals from the dried up lake bed. When we arrived we parked and walked out past where most people were digging to get to some mostly untouched ground. This was ideal, as we found tons of selenite crystals. Here is what we recommend for making the most of your trip:
Bring your camera. We visited on a cloudy day and the landscape was still so unique and inspiring. This would be a great  place for a photo shoot.

Bring gloves. We cannot emphasize this enough. You WILL and up with scraped hands, as the crystals are sharp. We recommend gloves that still allow flexible movement buy provide a protective barrier. We have these.
Shovels, garden spades and carrying containers for your finds are a a necessity. This folding shovel is ideal if you have a small car.

Bring digging clothes you don't care about. The red dirt may stain. Even better, bring clothes to change in to for a comfortable ride back to your campsite.

SUNSCREEN is a must. There is no shade.

As always, bring lot's of water. There are mot many places en route to stop for supplies.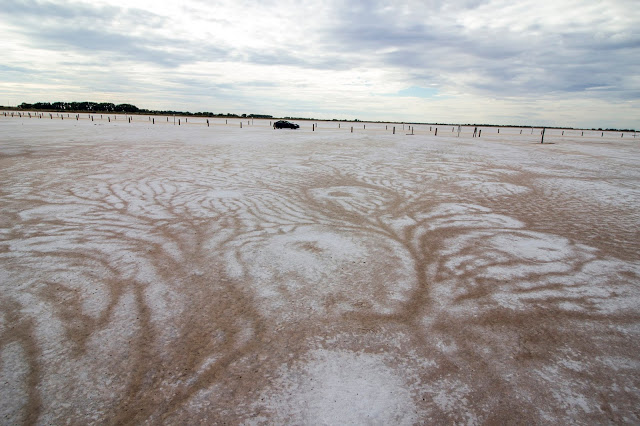 We will definitely be visiting again and will check out some of the nearby cabins. Hopefully the weather will be sunny. Share your favorite crystal digging experience on our latest Insta post.
For more lodging information check out the official Great Salt plains State Park

website

.
This post contains affiliate links that I may make a small commission from.