Arch Chasers is run by us- "us" meaning James and Leslie! We are a newly engaged couple who has spent the last five years living in three different states, drinking countless cups of coffee and treasure hunting gems or antiques together. Our adventures always include our trusty companion, Archie- who lives for cute sweaters and big blankets.
For our little intro to the internet, we wrote down each other's favorite things, and our favorite things about each other.
From Leslie's perspective, James:
Likes:
Coffee

Building
and repairing things. This means I have my own custom furniture builder
on call whenever a late night Pinterest session gets the best of me.

Being outdoors. Camping, hiking, rockhounding…you get it.

Collecting rocks and minerals. He loves his crystal collection more than he loves me.
James graduated with a degree in geological sciences and enjoys rockhounding whenever he can. No matter where he travels, he has to check out the local geological attractions. Some of his favorite places to partake in this are the Herkimer Diamond Mines in Herkimer, NY and Arches National Park.
James enjoys tent camping but looks forward to helping me build our own teardrop camper when we get a house with a garage.
James also likes to dabble in silversmithing and jewelry making in our at-home studio.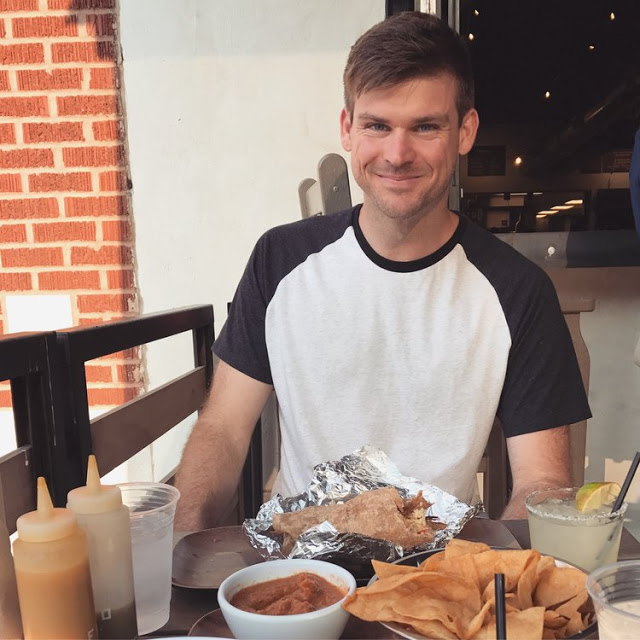 From James's perspective, Leslie:
Likes:
Coffee- especially a double espresso

Many different types of crafting- rug punch, weaving, stamp carving…you name it

Participating and going to craft shows

Creating- She works in the creative industry for her full-time job

Designing and filling our house with texture and color. Does it have tassels or involve a unique house plant? She's about it.
It is physically impossible for Leslie to drive by an estate sale without perusing it and she knows how to find a mean bargain.
Leslie graduated with a degree in political science and then went on to earn a master's degree in public relations. She is an extremely hard worker that also enjoys her down time watching Netflix and snuggling Archie in a massive soft blanket.
She might not agree with me but I believe she is an amazing artist and I try to hang up every piece of art that she makes.
Now that we're acquainted, we'd love to get to know you! This blog is where we can combine our love for travel and creativity, and we hope you find value and entertainment in our
adventures at the very least.
Leave a comment here or on our Instagram @chasingcozyblog (which we hope you're already following!).